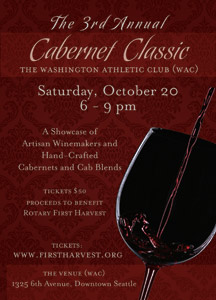 We had a blast playing for the Cabernet Classic at the WAC. The venue was great, the cause was worthy, and the night filled with great music. We met some really fantastic people.
If you missed out, and still want to help a worthy cause, Rotary First Harvest accepts donations here. Although you won't get to drink delicious wine, you still get to help.
On second though, you can still donate and drink fantastic wine. You just have to provide your own wine.